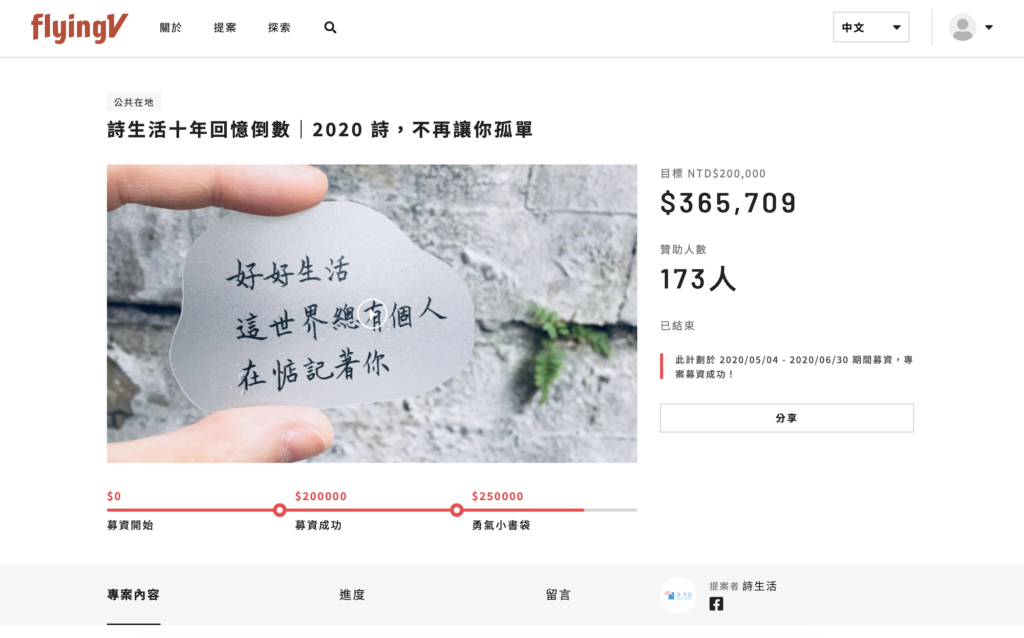 Reward items:
1. Courage Card Set (勇氣卡)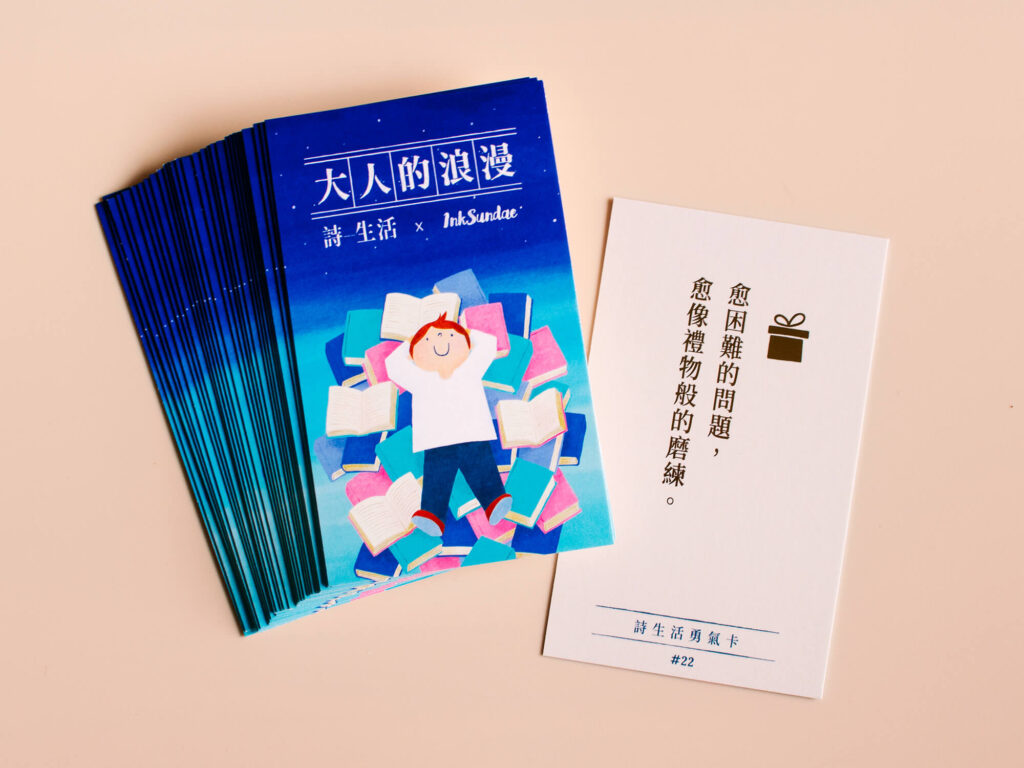 2. Double-sided Mask cover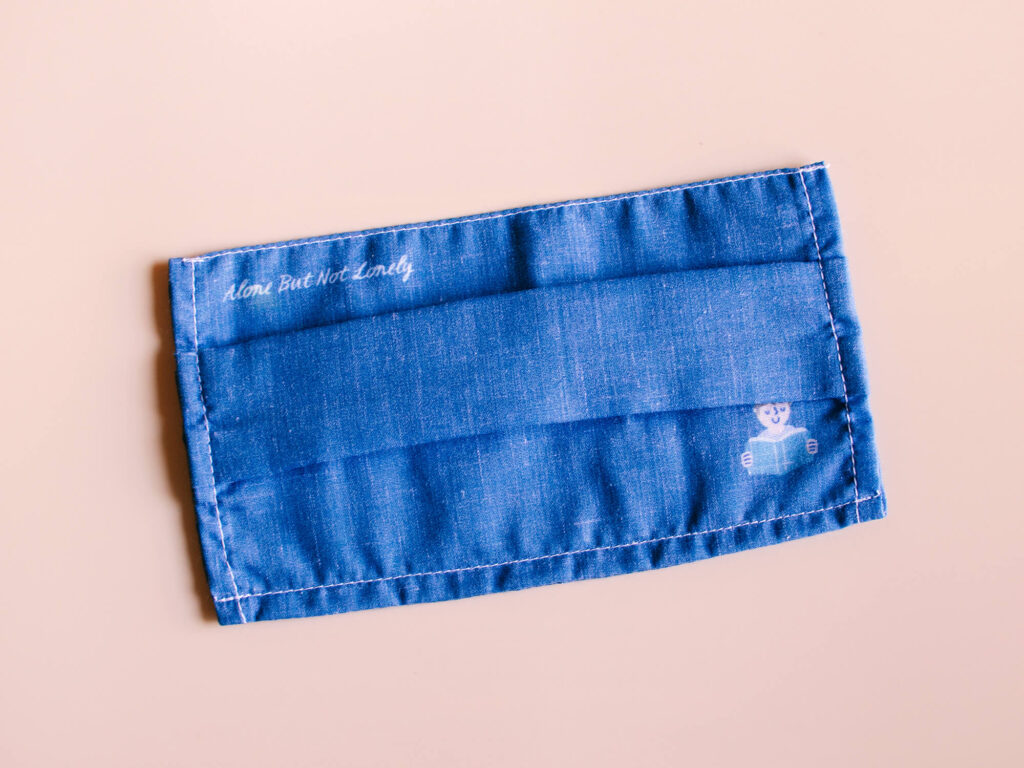 3. Tote Bag
4 Badge set
The theme of campaign is "Poem never let you alone" (詩,不再讓你孤單). Subtitle is "Romance of grown-ups". The project is about illustrating the key visual and reward items.
Concept:
When I was a kid, I wanted to buy many books but I couldn't. Surrounding with lots of books become a dream that I'd like to pursue after grown up. It is the romance of book lover.
Fundraising website: https://www.flyingv.cc/projects/25535