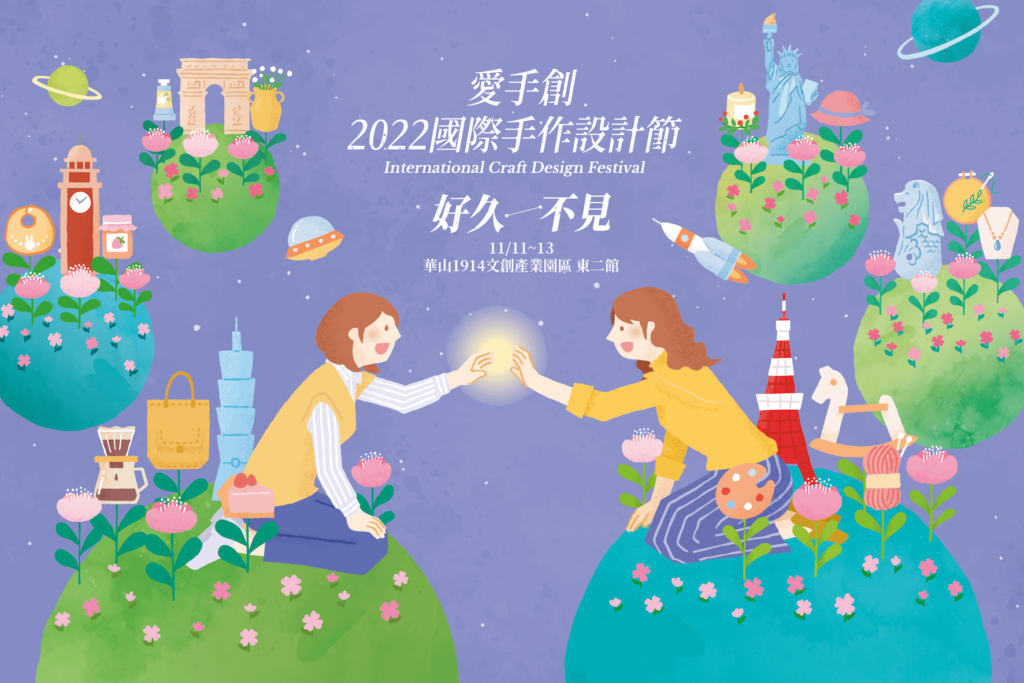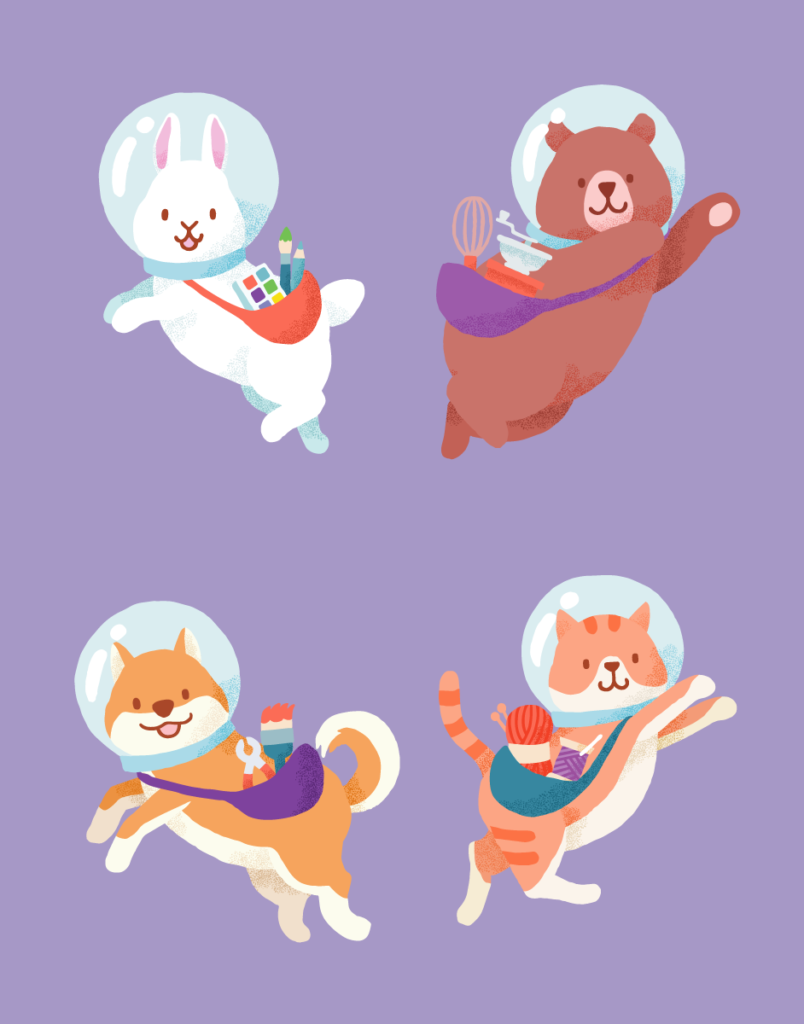 "ISHANDS 2022 International Craft Design Festival : Key Visual Illustration" is an annual event with over 100 handicraft brands from Taiwan, Japan, Hong Kong, Singapore and more. It was held in Huashan 1914 Creative Park, Taipei in 11-13 Nov 2022.
Concept:
The theme is "long time no see". The creators from different countries are like living in their own planets in the past 3 years. They grow. They progress. Finally, every one could come to Taiwan after the pandemic. It is time to celebrate the precious moment.
** Online and on-site design are developed by client's designers.
On-site design